Why Become an Employer of Choice
Becoming an Employer of Choice allows employers to:
Build Sustainable Community Impact
Attract Talent
Showcase Commitment to Diversity
Hire WBF Graduates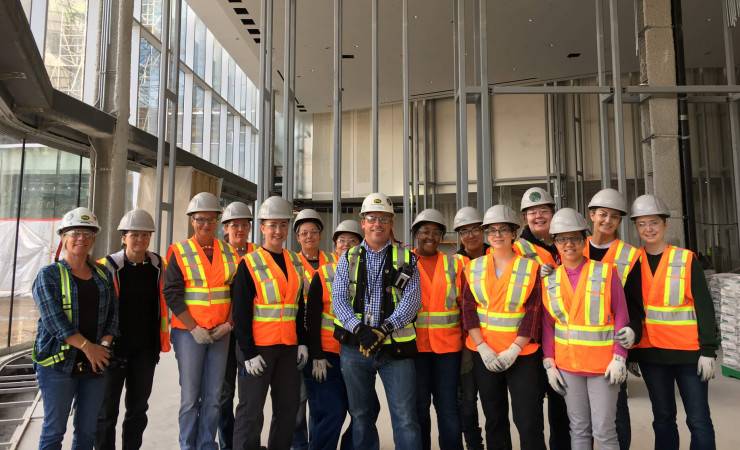 Becoming an Employer of Choice is a journey, and our team will support you along the way.
Step 1: Self-Assessment
The first step to the application process is to complete a free assessment which allows employers to reflect on their current diversity, equity and inclusion practices across four value pillars:
1) Health & Safety
2) Inclusion & Respect
3) Gender & Equity
4) Growth & Advancement
Step 2: Review
WBF reviews submitted applications to determine where employers have an opportunity to advance or progress in their demonstration of these values, with referrals to resources to support that effort.
Step 3: Acceptance
Employers who meet or exceed WBF's threshold scoring become eligible for base-level benefits, including the WBF Employment Incentive Program.
Step 4: Invitation to Membership
Those employers who want to continue their journey and demonstrate their organization's commitment to continual learning and growth are invited to join the Employer of Choice Membership and access all the great member benefits that come with that.
Requirements for Membership
All employers who want to join the Employer of Choice Membership will complete the following steps:
Exceed WBF's minimum assessment score across all four value pillars
Submit the membership fee
Complete an interview and site visit
If you have any questions, please contact us for more information.